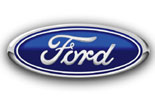 2006-2015 Ford S-Max C-Max Headlight Assembly Lens Cover Plastic Headlamp Shell Lenses Covers Glass Lampshade , HID Bi-Xenon Lamp Projector Reflector Bowl , Black Back Plastic Body Housing Replacement
Part will fit : Driver side / Passenger side / Left / Light / Front
If your Ford S-Max original factory OEM Headlight Lens Cover Plastic Lenses Glasses Black Back Plastic Body have problems, like been Yellowish Scratched Lenses Crack, Cracked, Broken or have fading, faded and fogging, foggy, haze, aging etc. Don't need to replace the whole headlight assembly, you only need to repair your plastic headlight lens cover, it means only need to replace the lenses cover and then your headlights can back to condition as new.
If Your Ford S-Max OEM Factory Xenon HID Headlight can light on, but the light output become terrible and very poor then problems is projector Reflector Bowles Burnout or Foggy Haze Aging Need Replacement (With this method, you can get the good output like when you get your new car and can save a lot of money than buy a whole brand new headlight assembly.)
Our target is help you save money on repair your headlight, no need to cost a lot of money to buy a whole brand new headlight assembly like the car dealer suggest. Meanwhile, improve resource efficiency, make a contribution to protecting the environment.